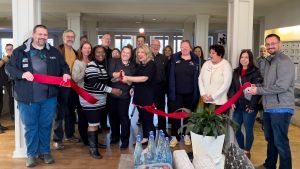 This afternoon, the Chamber held a Ribbon Cutting Ceremony celebrating Cedarhurst Senior Living! Senior living at Cedarhurst is hardly ordinary. Here, you'll find passionate staff and engaged residents, with everyone focused on wellness, connections, and fun. Cedarhurst Senior Living 8351 Sheridan Road Kenosha, WI 53143 (262) 948-1100 Posted on
Read more →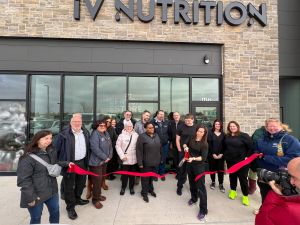 This morning, the Chamber held a Ribbon Cutting Ceremony celebrating the Grand Opening of IV Nutrition! IV nutrition therapy in Kenosha can help you recover from anything from dehydration to immune challenges, supports athletic recovery and chronic health challenges like fatigue, weight gain, and inflammation. IV nutrition therapy is a…
Read more →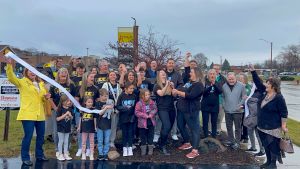 This past Sunday, the Chamber held a Ribbon Cutting Celebration for the Grand Opening of Yaya's Sweet Treats & Fancy Snacks Charcuterie! Yaya's Sweet Treats operates as a cottage bakery and is focused on home-baked goods to elevate your event. They specialize in custom sugar cookies! A fancy snack board…
Read more →
"I first became a KACC Ambassador because I heard of the opportunity from Leadership Kenosha and wanted to learn more about the local business scene. Since getting involved, my experience has uplifted me not only professionally but also personally. I have made positive, impactful connections that often bring laughter to my day to day, especially when we are taking part in special events like KACC's Mini Golf Outing."
Marisa Markowski
United Way of Kenosha County
"Being a member of the Kenosha Area Chamber of Commerce is a wonderful experience and great opportunity to build relationships with other business professionals. Anyone not taking advantage of a chamber membership is definitely missing a chance to really let the community know who you are and what you do. I have made great connections and even better, many great friends. Thank you to everyone at the chamber for making it all possible! #getinvolvedinyourcommunity"
Robin Tegel
North Shore Bank
"Since joining the Chamber, One Click has made a lot of great connections with other members and even gained a few customers. The Chamber is a great resource anytime that you are looking for a business to support locally."
Doug Williams
One Click Inc
"Since joining the Kenosha Chamber a few months back, I have to say it has been much more than expected. I think when most people think of the Chamber, they think of a place to advertise their business and that's about the extent of it. I quickly realized that the social events were the biggest benefit of being a part of the organization. You get to meet so many great people, be introduced to businesses you may have never known about otherwise and enjoy local events you may not have thought about on your own. Come check it out, for it is truly a social group that makes you feel welcome!"
Cody Stratman
Fairway Independent Mortgage Corporation
"Being a Kenosha Chamber member has been a great experience for me both professionally and also personally. As I became more involved in the Chamber I was introduced to other area business owners and more networking opportunities. I have been able to use the Chamber networking events to promote my business and increase my clientele. There have been many wonderful opportunities as a Chamber member to become more involved in my community and in turn, get my name out there to others. Becoming a Chamber member has been a very positive influence on my business."
 
Wendy Gauss
MV Properties Team, RE/MAX Newport Elite