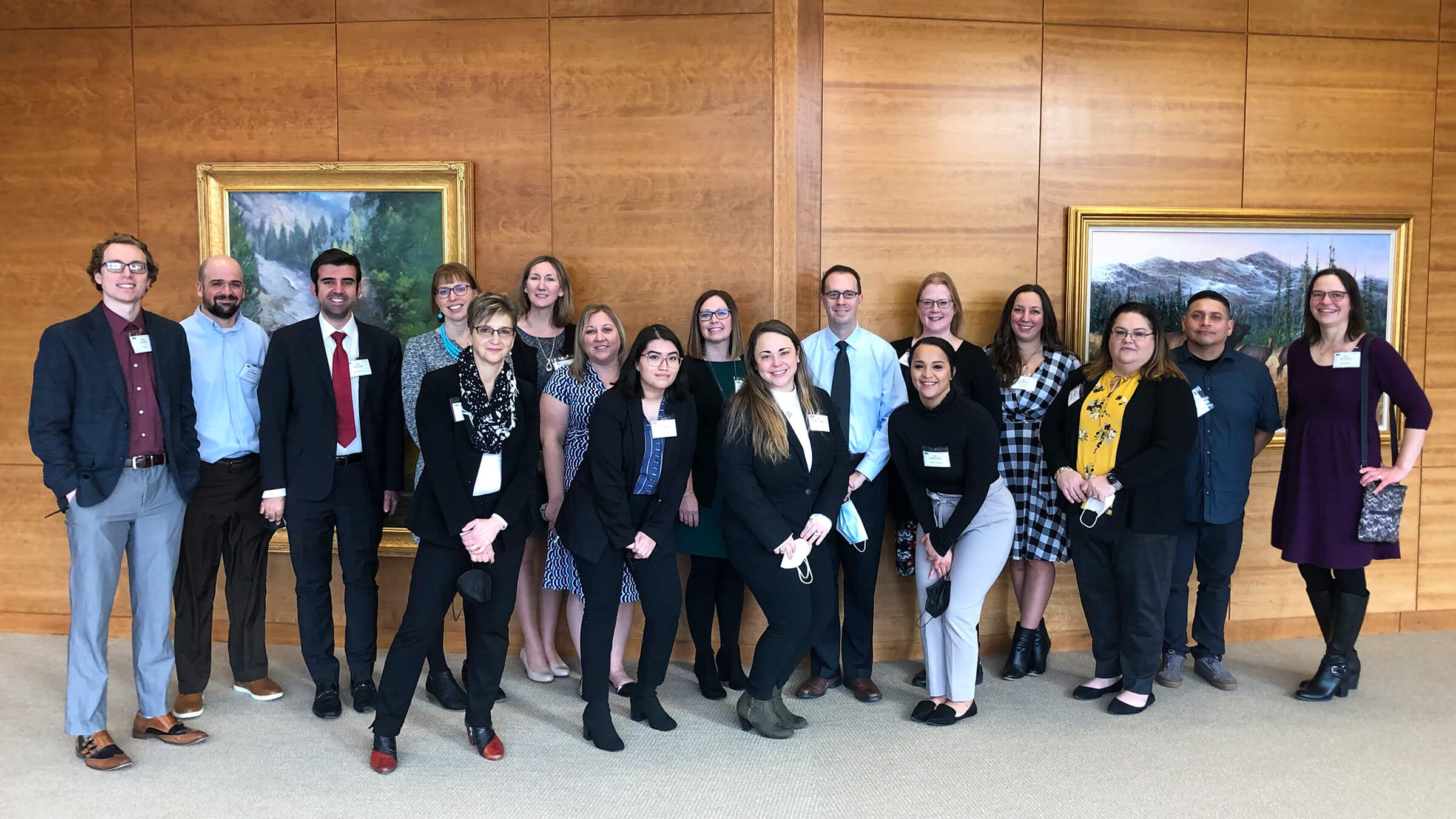 Leadership Kenosha is a professional development program that connects participants to community organizations, issues and leaders, building their network while developing essential leadership skills.
Through a series of monthly meetings, participants engage in leadership and community stewardship training by exploring segments of the Kenosha County community such as local government, law enforcement, human services, health care, education, business and economy, and nonprofit organizations. In addition to attending monthly sessions, participants research and complete a community service team project to apply practical leadership skills, effect change, and enhance awareness of community matters.
The Kenosha Area Chamber of Commerce, University of Wisconsin– Parkside, and a consortium of business, education, community and nonprofit leaders have teamed up to develop and deliver Leadership Kenosha. The mission of the program is to develop a diverse group of emerging and existing community leaders by enhancing their community knowledge, civic network, and leadership skills to ensure the continuing vitality of the greater Kenosha community. Participants come from all segments of the business and nonprofit community.
If your business or organization would like to contribute to the Leadership Kenosha Scholarship Fund, please mail your donation to Leadership Kenosha, 600 52nd Street, Suite 130, Kenosha, WI 53140, or donate via PayPal.
Leadership Kenosha is the only local leadership program where participants…
Discuss issues directly with the Mayor of Kenosha and the Kenosha County Executive
Explore higher education with the Superintendent of Kenosha Unified School District
Converse with individuals impacted by the justice system
Visit with working farmers
Complete a community service project
The 2023-24 Leadership Kenosha cohort is full and no longer taking applications. Check back in spring to apply for the 2024-25 cohort!

Leadership Kenosha is facilitated by the University of Wisconsin – Parkside