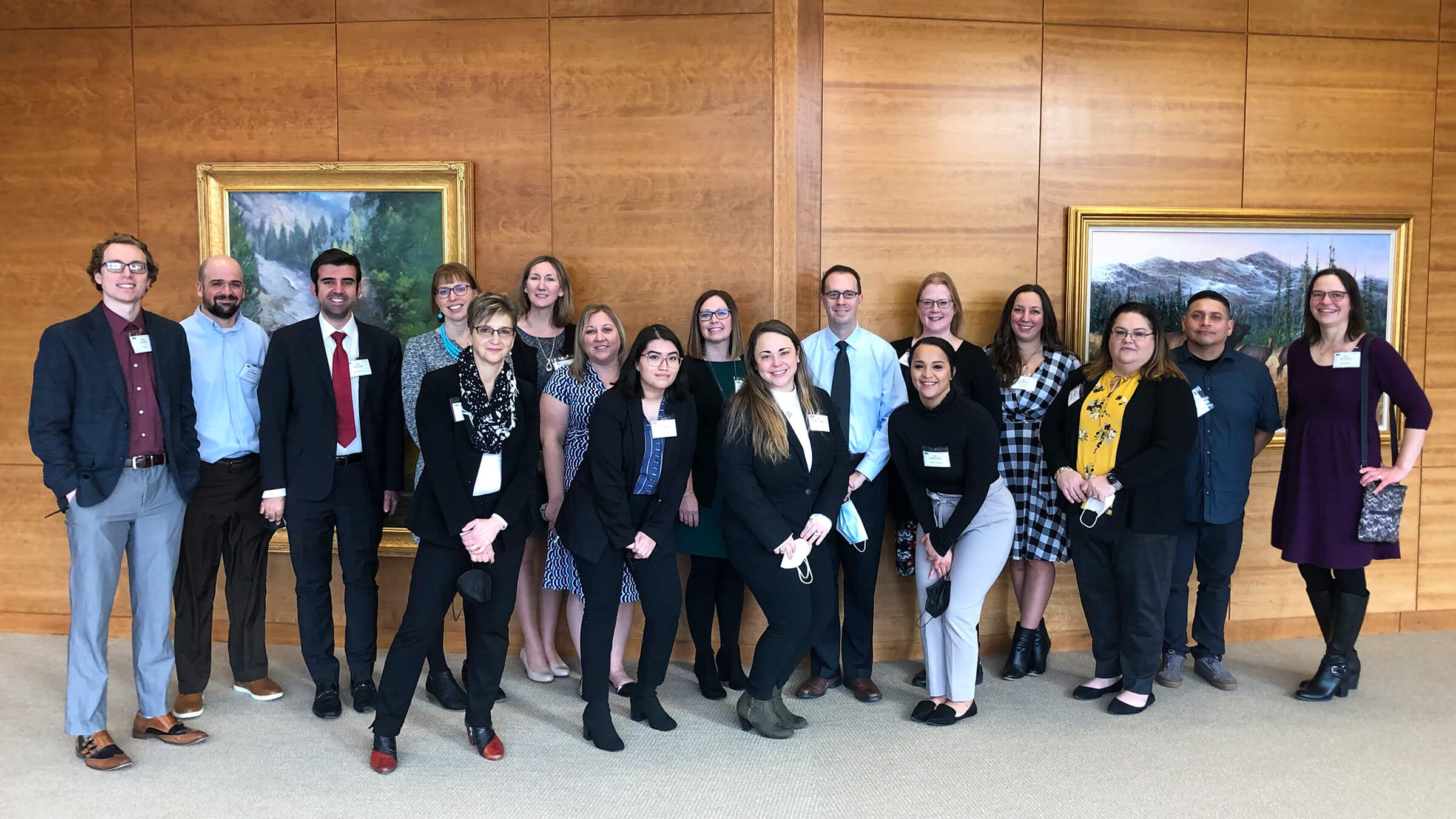 This month's Leadership Kenosha session focused on business and economic development and exploring leadership through change. We were joined by a few professionals in the business sector and had the opportunity to ask many questions about themselves and their experience in leadership roles. We continued with our monthly book discussion from The Truth about Leadership by James M. Kouzes and Barry Z. Posner. Our leadership truth for this session was, "Your Either Lead by Example or You Don't Lead at All".
Our session took place at the beautiful facilities at Uline. One of this year's participants, Bill Bennet, was able to give us an overview of Uline and their day-to-day operations as well as a tour of the corporate building. Uline is the leading distributor of shipping, industrial and packaging materials to businesses throughout North America. With 8,000+ employees, they help to stimulate the economy with jobs and high-quality products. With product lines increased to include retail, safety, material handling, industrial and packaging materials, we learned just how important Uline and other companies like it are to Kenosha's business and economic development.
Soon after, we were joined by panelists to get a better understanding of Kenosha's current state of business and economic development. This month's panelists included, Debbie Ford, Chancellor at UW-Parkside, Dave Strash, President/CEO from Kenosha Area Chamber of Commerce, Laura Thelen, Director of Finance from Uline, and Heather Wessling Grosz, VP of Economic Development from Kenosha Area Business Alliance. There were many takeaways from these long-serving professionals. We learned Kenosha at its current state is thriving and growing, with even more potential. With a location in the middle of two large cities, we are a desired destination for many corporations. With a city like ours with growing potential, there are also areas of improvement. We got personal and learned many lessons on leadership. One lesson that stuck with me is to be bold, be kind, and lead by example.
Before long, Leadership Kenosha 2021 graduate Ed Egan, President of Double E Workplace Solutions led our "Leading Change" workshop. We started with testing our artistic abilities by drawing what our optimal influential change leader looked like. Many characteristics and behaviors that were reoccurring included good listeners, credible, kind, persuasive, bold, and forward-thinking. To inspire change, we must be trustworthy. Change can have negative effects, so we must learn how to deal with negative behaviors and influence those who deal with change differently. Change involves all.
We ended our meeting with the TED talk, "Color Blind or Color Brave" from Mellody Hobson. One common theme throughout the monthly sessions are diversity and inclusion. Mellody did a great job tying diversity into this session's theme of leadership. She discusses the difference between being "color brave" and "color blind" when it comes to the subject of race. Rather than pretending we do not see color; we should be realistic about it and discuss race issues directly rather than pretending they do not exist. She explains having diversity in hiring can make for better business, products, and research.
-Candace Abbey
Posted on
February 23, 2022