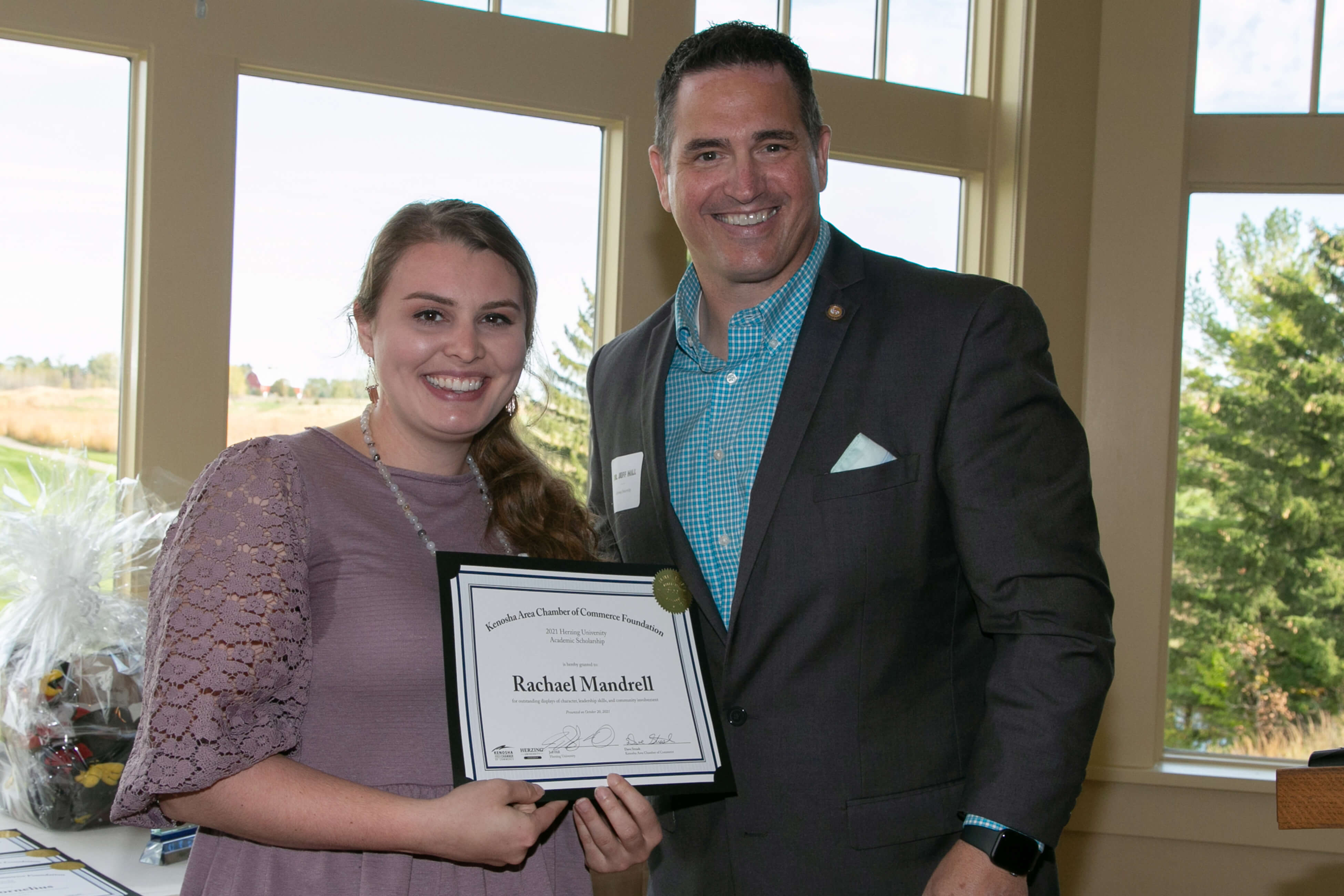 Since 2017, Herzing University has generously partnered with the Kenosha Chamber of Commerce to award scholarships to prospective students chosen by the Chamber's scholarship committee. Scholarship recipients can enroll in any of the Herzing University programs offered on campus or online including degrees at the associate, bachelor's, or master's level. For 2022, the Chamber and Herzing plan to award two scholarships to adult learners.
The scholarship is intended to be a "debt-free full-ride", which means the cost of all tuition, fees, and books will be covered in full after federal, state, institutional, and other grants or scholarships are applied for and accepted by the student, when eligible.
Scholarship applications are due May 31, 2022. Must be available for interview Tuesday, June 14, 2022.