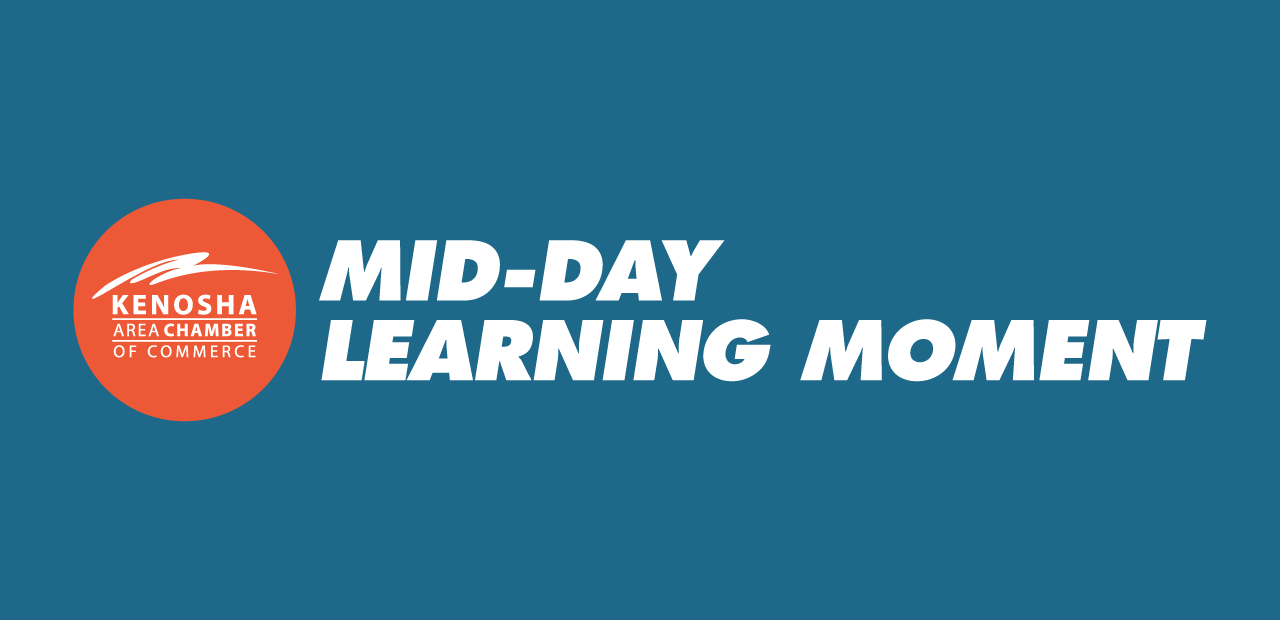 Tweak Your Marketing Message: Small Changes = Big Results
Andrew Howlett is the owner of Digital Media Imaging, a multimedia and advertising agency located in Kenosha. For over 10 years, Andrew and his team have produced video, print and digital content for various industries, to include health care, professional sports, legal, political and more.
In this presentation, Andrew will discuss how to express value in your marketing, how to shift your marketing language in order for it to be more effective and how to properly use humor to promote your product or service. He'll also discuss how to effectively use positive reviews, and break down some examples of ground-breaking marketing campaigns as well as those that fell flat (and why).
Monday, July 18, 2022
Kenosha Area Chamber of Commerce (or Virtually via Zoom)
600 52nd Street, Suite 130, Kenosha
11:00am - 11:45am

Register Online (FREE)