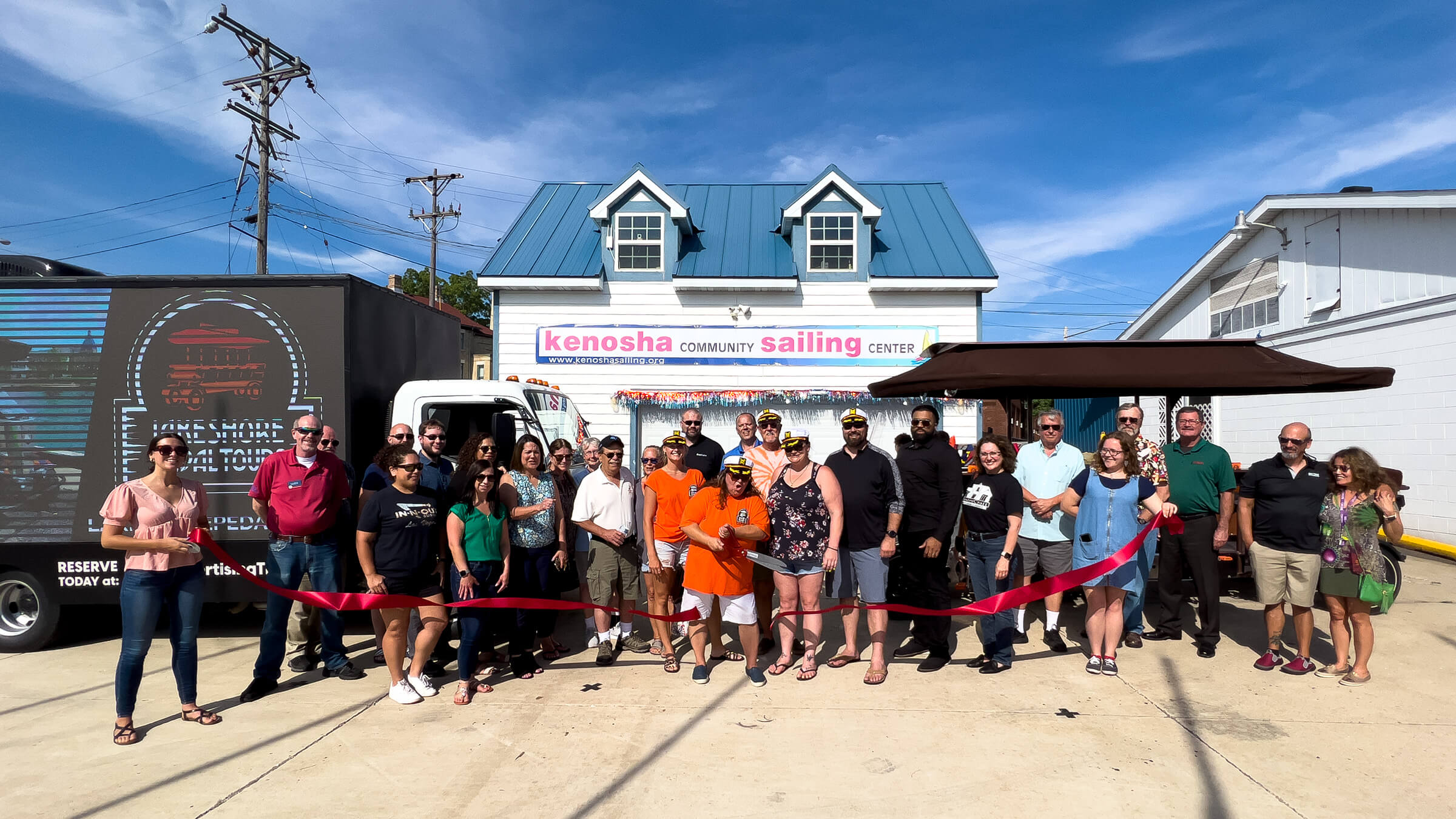 The Chamber held a Ribbon Cutting Ceremony celebrating Lakeshore Pedal Tours yesterday, Thursday, July 7th, 2022 at the Kenosha Yacht Club.
Lakeshore Pedal Tours is a 14-person pedal powered, open-air, eco-friendly pedal bike and is a party on wheels with a fun and knowledgeable Captain in the driver's seat. Perfect for pub crawls, birthday celebrations, bachelor/bachelorette parties, brewery tours, themed nights out and sight-seeing - the possibilities are endless! Experience Kenosha as you never have before!
Lakeshore Pedal Tavern is headquartered out of the Kenosha Yacht Club and owner Meryl is a Board Member for the Kenosha Community Sailing Center. In conjunction with the Ribbon Cutting, the Kenosha Community Sailing Center held community outreach night from 5-7 pm. Riding the new yellow duck pedal boats and kayaks were free to the Chamber members and Ambassadors who attended the Ribbon Cutting.
Lakeshore Pedal Tours
5130 4th Avenue
Kenosha, WI 53140
(262) 842-5418