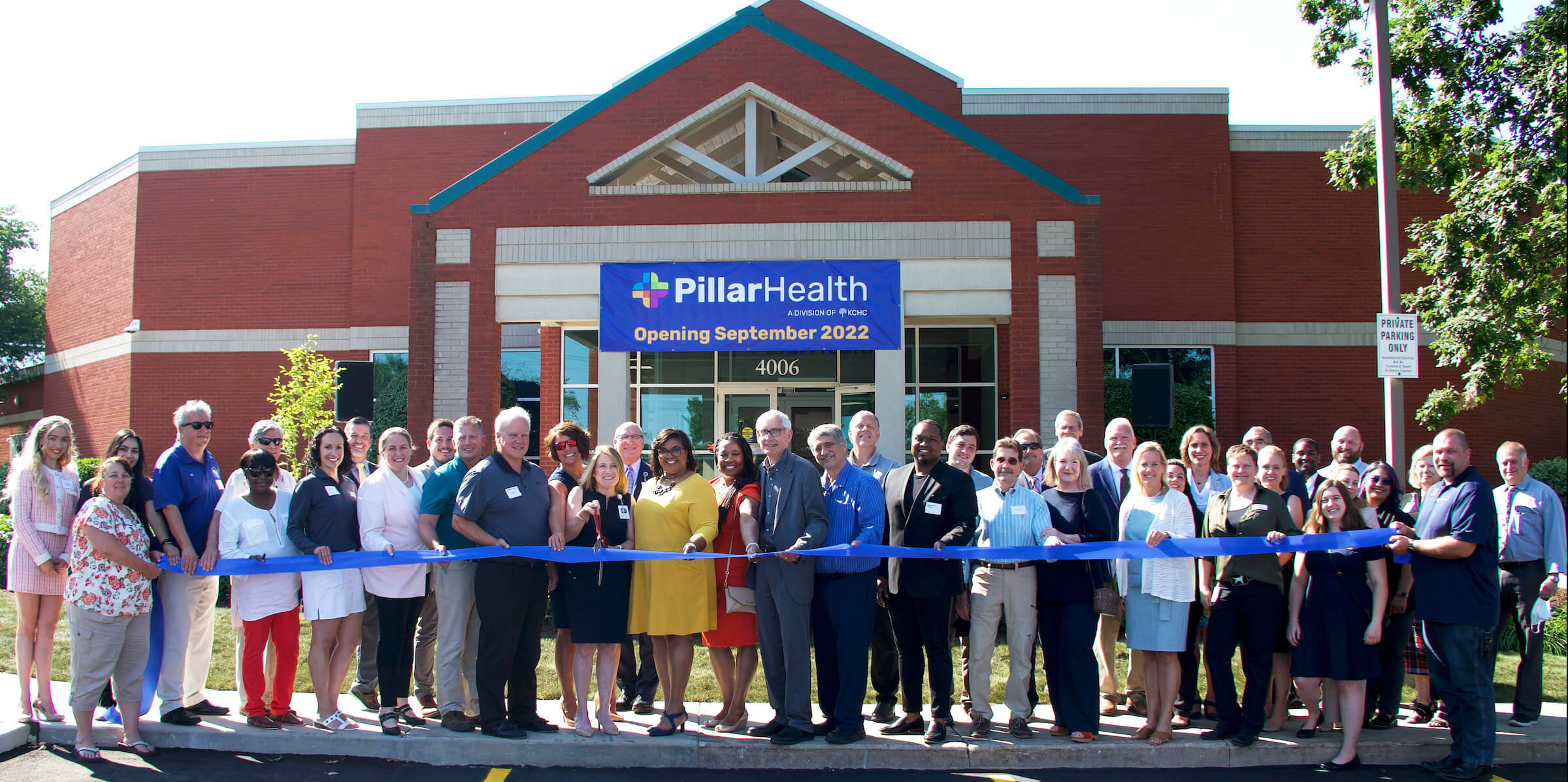 On Thursday, July 14, 2022, a ribbon-cutting ceremony was held at 4006 Washington Road for a brand-new endeavor in health care for the Kenosha community: Pillar Health. A division of the Kenosha Community Health Center, Pillar Health will be fully operational later this year and provide patients with medical, dental and behavioral health services all in one location.
A number of local and state officials, including Governor Tony Evers, were in attendance Thursday for the Pillar Health ribbon-cutting ceremony. Evers, County Executive Samantha Kerkman, Kenosha Mayor John Antaramian, and our very own Chamber President Dave Strash all gave short speeches.
A neighborhood open house has been planned for Aug. 10 to welcome the community to take a building tour, meet the Pillar Health team and enjoy food and refreshments before the facility opens for health-care services later in 2022.
Pillar Health
4006 Washington Road
Kenosha, WI 53144
(262) 771-1700