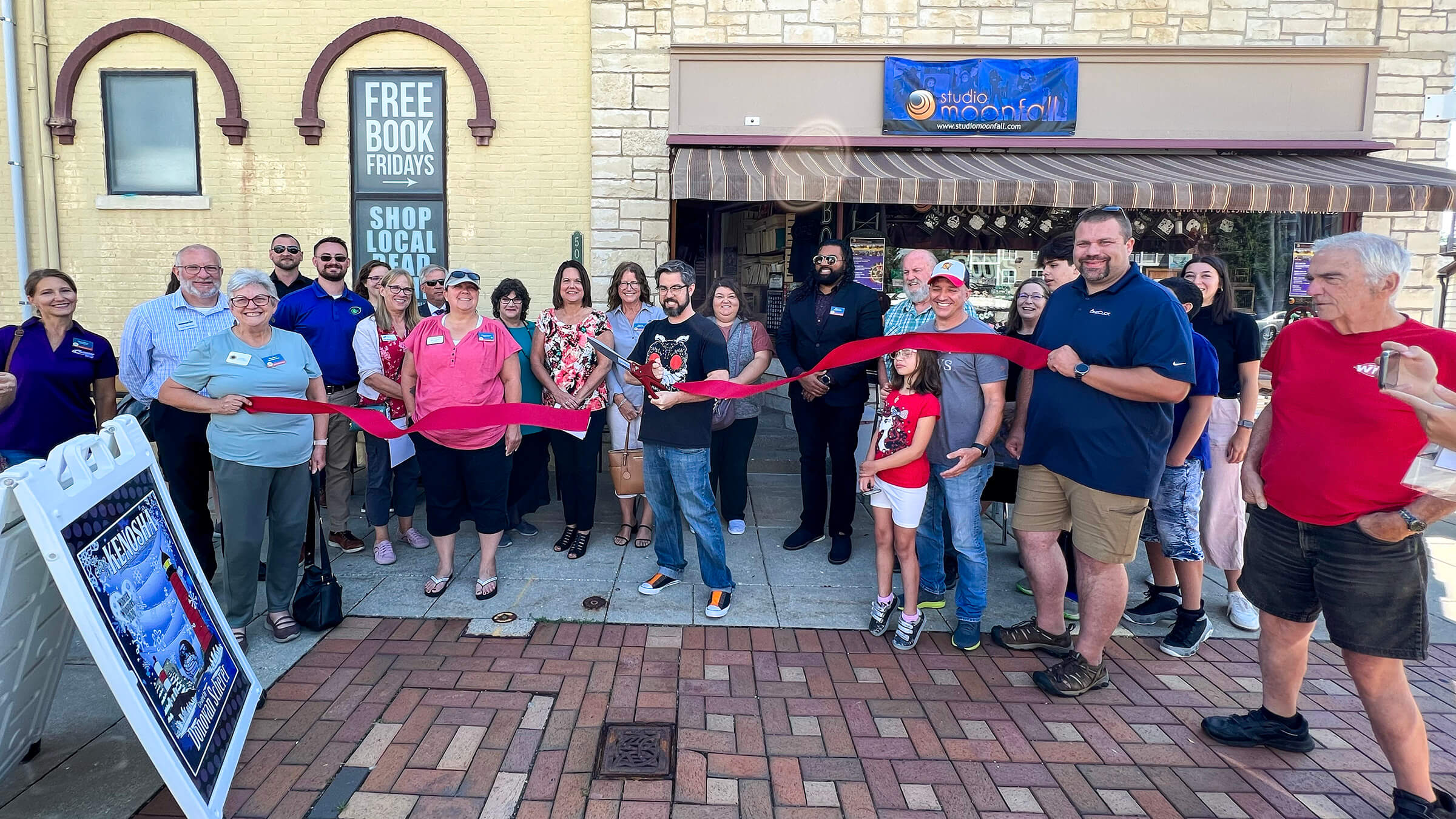 Today the Chamber celebrated a Ribbon Cutting Ceremony at Donovan Scherer's Studio Moonfall. Studio Moonfall is celebrating their 3 Year Anniversary and it's Free Book Friday! The Ribbon Cutting marked the start of Kenosha Book Festival weekend.
Donovan Scherer's Studio Moonfall is Kenosha's independent publishing company of over 150 titles with a bookstore in the Harborside neighborhood of Downtown Kenosha. Featuring fantasy stories and coloring books made in-house, the bookstore brings in the work of many local authors and artists, serving as a great resource to anyone wanting to explore the world of storytelling.
Come and check out this unique bookstore, pick up a Color of Kenosha coloring book, celebrate Free Book Friday and help us #supportlocal in Downtown Kenosha!
Studio Moonfall
5031 7th Avenue
Kenosha, WI 53140
(262) 945-5055