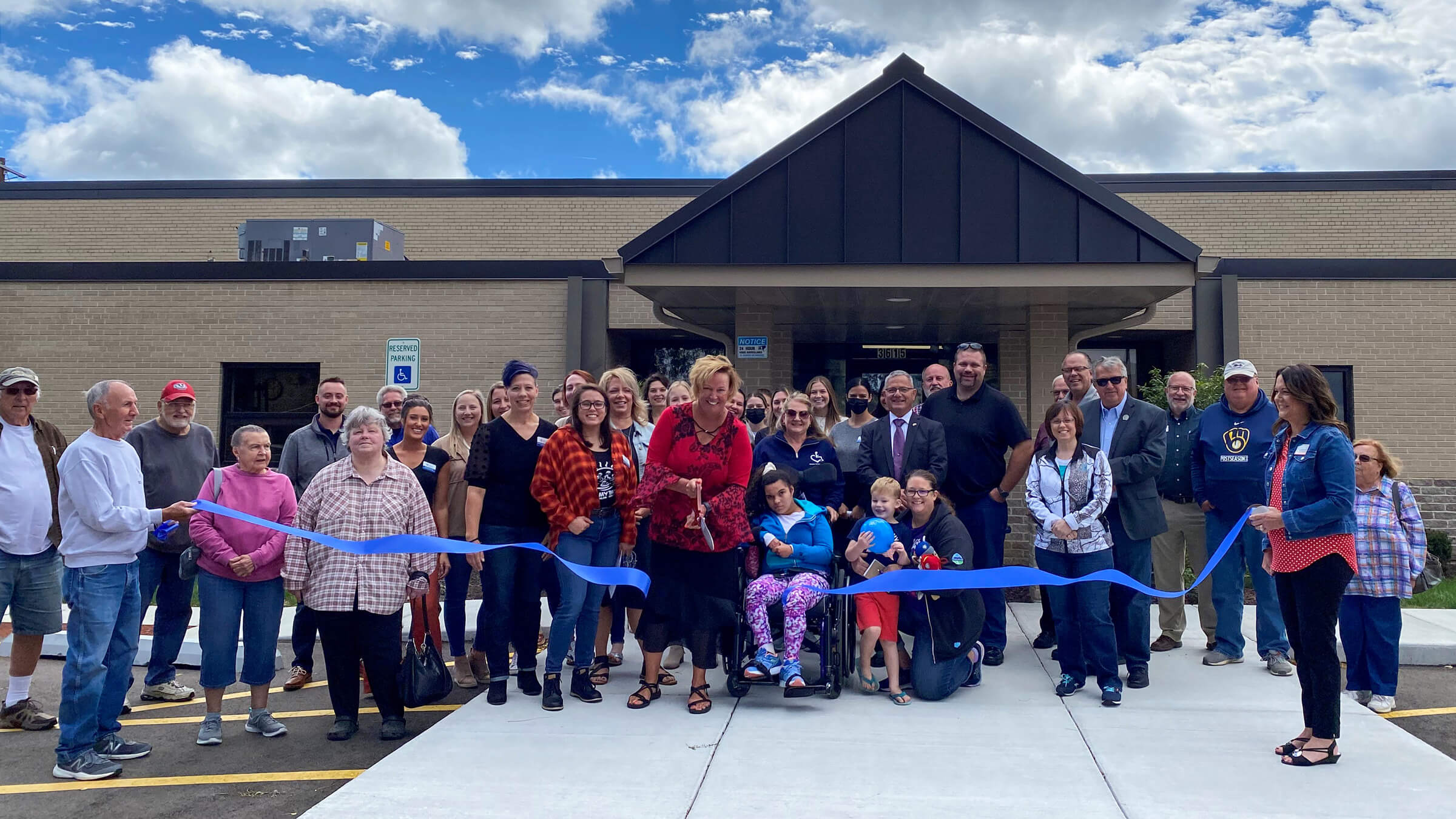 On Friday, September 23rd, the Chamber held a Ribbon Cutting Ceremony celebrating the Grand Opening of the new Kenosha Clinic for Tender Touch Therapy and Medical Support Services.
In addition to the Ribbon Cutting, Tender Touch Therapy and Medical Support Services hosted an Open House that afternoon. Guests enjoyed refreshments and guided tours through the newly remodeled UAW building. "With rich history rooted in Kenosha's development, we are proud to present this iconic building as our new Kenosha clinic location."
Tender Touch is a service and advocacy agency committed to neurodiverse support, well-being, and inclusion. Their dedicated employees foster positive, experiential growth for the individuals and families we serve. The Tender Touch events, partner therapy providers, play locations, and outreach efforts nurture inclusion and well-being in our community. Tender Touch is dedicated to their core values, which they live in everyday practice: advocacy, creativity, well-being, and teamwork.
Medical Support Services / Tender Touch Therapy, LLC
3615 Washington Road
Kenosha, WI 53144
(262) 653-0850
Posted on
September 27, 2022