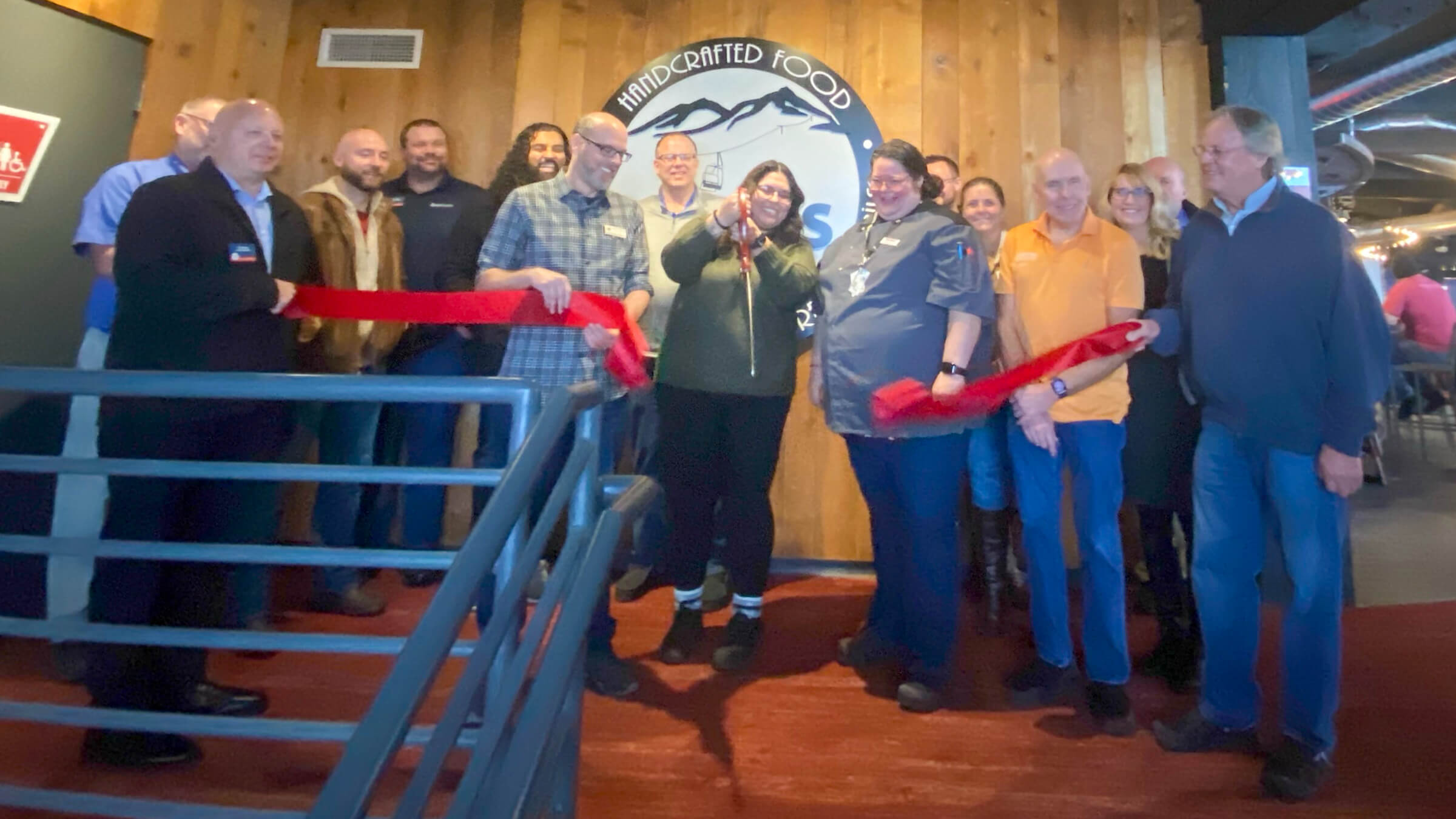 This afternoon, the Chamber held a Ribbon Cutting Ceremony celebrating the Grand Re-Opening of Walt's Tavern at Wilmot Mountain.
Wilmot Mountain is celebrating their 85th Season! Walt's Tavern, formerly the Iron Kettle, is a full service casual dining experience serving upscale Tavern Cuisine. Relax in the soft seating lounge area, join us for a sit down meal, or saddle up to the bar for a drink.
As a part of the Vail Resort's family, Wilmot Mountain is "Where Epic Begins"! Start your journey by trying out one of the lesson programs offered by their new Dedicated Children's Learning Center and Vail's Legendary Ski School, find your calling in their expanded Terrain Parks, and relax inside at Walt's Tavern after a long day of carving fresh powder. Bridge 80 years of skiing tradition with a winter adventure of skiing, snowboarding, and tubing. Whether you are a beginner, expert, or someone looking to relax, Wilmot has it all. Winter has never been this much fun! From Mid-April to October 31st, Wilmot Mountain offers indoor and outdoor facilities to make your event unique and special: weddings, group events, and more!
Walt's Tavern at Wilmot Mountain
11931 Fox River Road, Wilmot
(262) 862-2301
Posted on
December 9, 2022