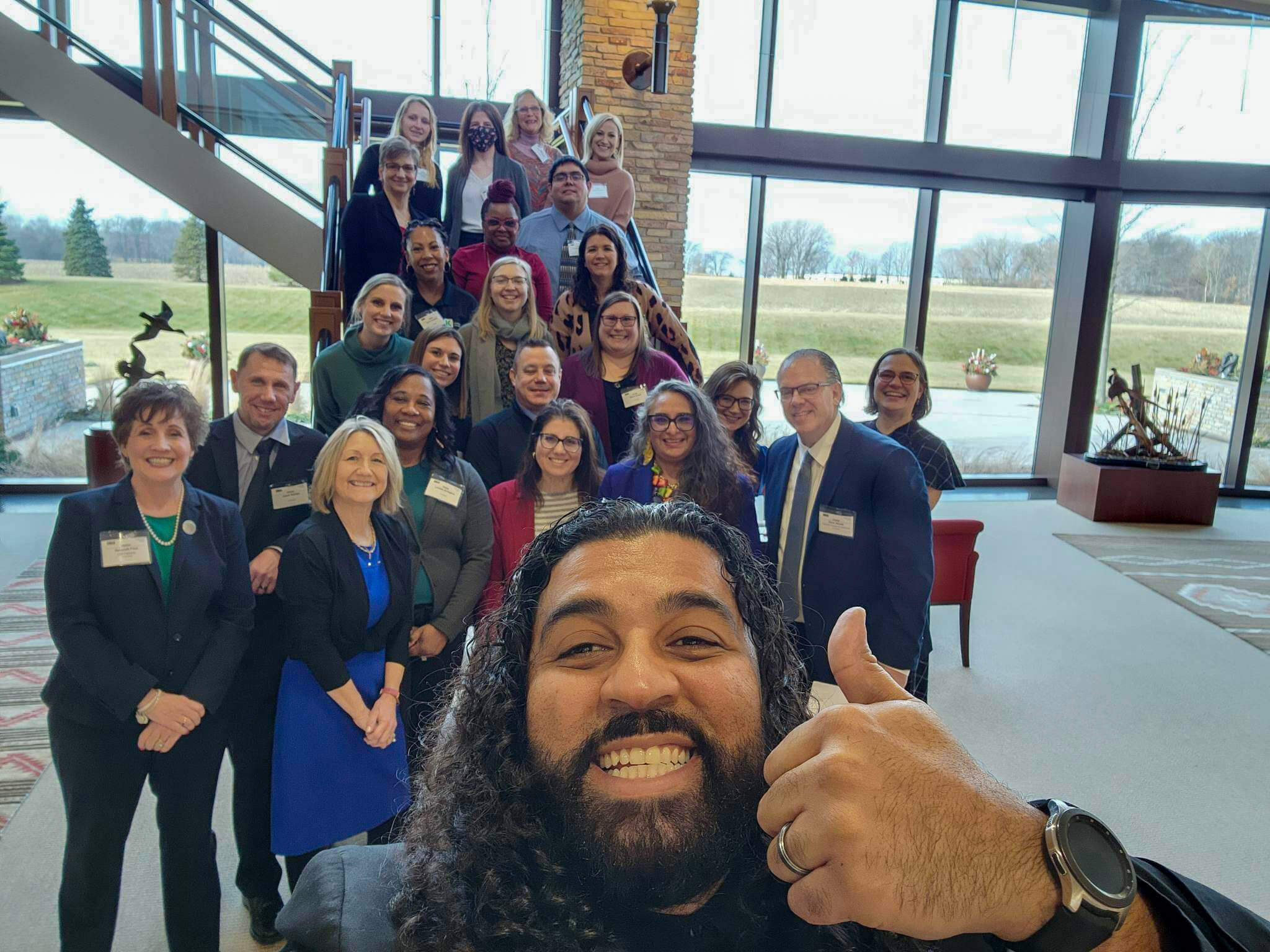 The silver Leadership Kenosha cohort spent an amazing day in the Uline Headquarters building H2. Our very own cohort members, Luis, Jevon and Anna, gave us an awesome presentation to get us started with "leaders go first and the importance of leading by example." Great job fellow cohorts!
Our morning continued with us exploring the Kenosha Area Business Alliance (KABA) and the Kenosha Area Chamber of Commerce. There have been changes but they are still established for the needs of Kenosha and the overall business outlook.
Soon after this resourceful session we heard from a panel of likeminded business and economic development leaders in Kenosha County; Debbie Ford, Chancellor at UW -Parkside; Kamaljit Jackson, Vice President for Programs and Operations, WWBIC; Dave Strash, President /CEO Kenosha Area Chamber of Commerce; and Laura Thelen, Director of Finance of Uline. Each panelist shared explicitly their experience with public life, with insights into their outlook for business and economic development in Kenosha County, their passion for their community, and what we as leaders can do to become involved by seeing that person and/or individual, and by leading with meaning. We had many takeaways from this Leadership Kenosha session: "Be bold", "Be present" and "Find your passion" resonated with us, just to name a few!
Our class continued with a tour and a grand overview of Uline headquarters H2 by our current fellow, Witney Rightler. We learned about the current business climate and regional economics with Uline and its development. Thanks Witney!
The afternoon was just as exciting with our very detailed and precise conversation with Elizabeth Oplatka, Leadership and Supervision, from Gateway Technical College. Elizabeth enlightened us with not placing our teams and coworkers in boxes with the talk of leading a person not their age. Elizabeth helped our class know the importance of leading all team members, no matter their ages or generational titles. We all identified ourselves outside of our generational differences.
We finished our superb day as we reflected on the day and our next session. Today's session gave us the outlook on why we are leaders, and it is time for us to be the change, partake in the change and start the change! It starts with us!
—Humble Leader
LaVetta D. Arrington
Posted on
February 16, 2023