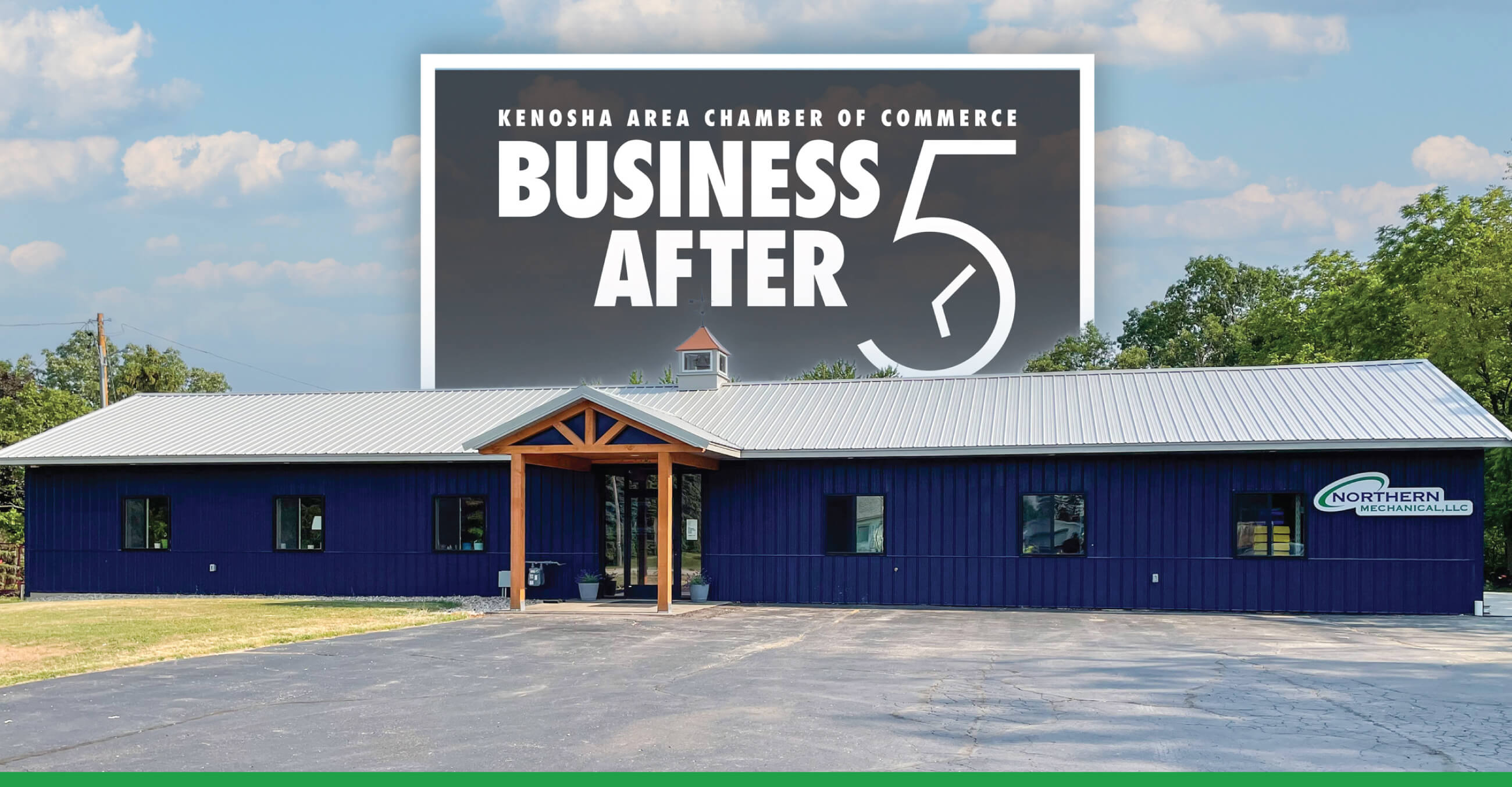 Join the Kenosha Area Chamber of Commerce for the Northern Mechanical Business After 5 featuring open, social networking!
Please park at the WisDOT Park & Ride at 14200 Greenmonte Drive. Shuttle service from AES Shuttle & Towing Services will be provided to Northern Mechanical's front door!
Cost of entry is $5 for Chamber members and $10 for non-members. No advance registration is necessary and guests can pay cash, credit, or debit at the door.
Thursday, July 13, 2023
Northern Mechanical
14708 Washington Avenue, Union Grove
14200 Greenmonte Drive (parking)
5:00pm – 7:00pm