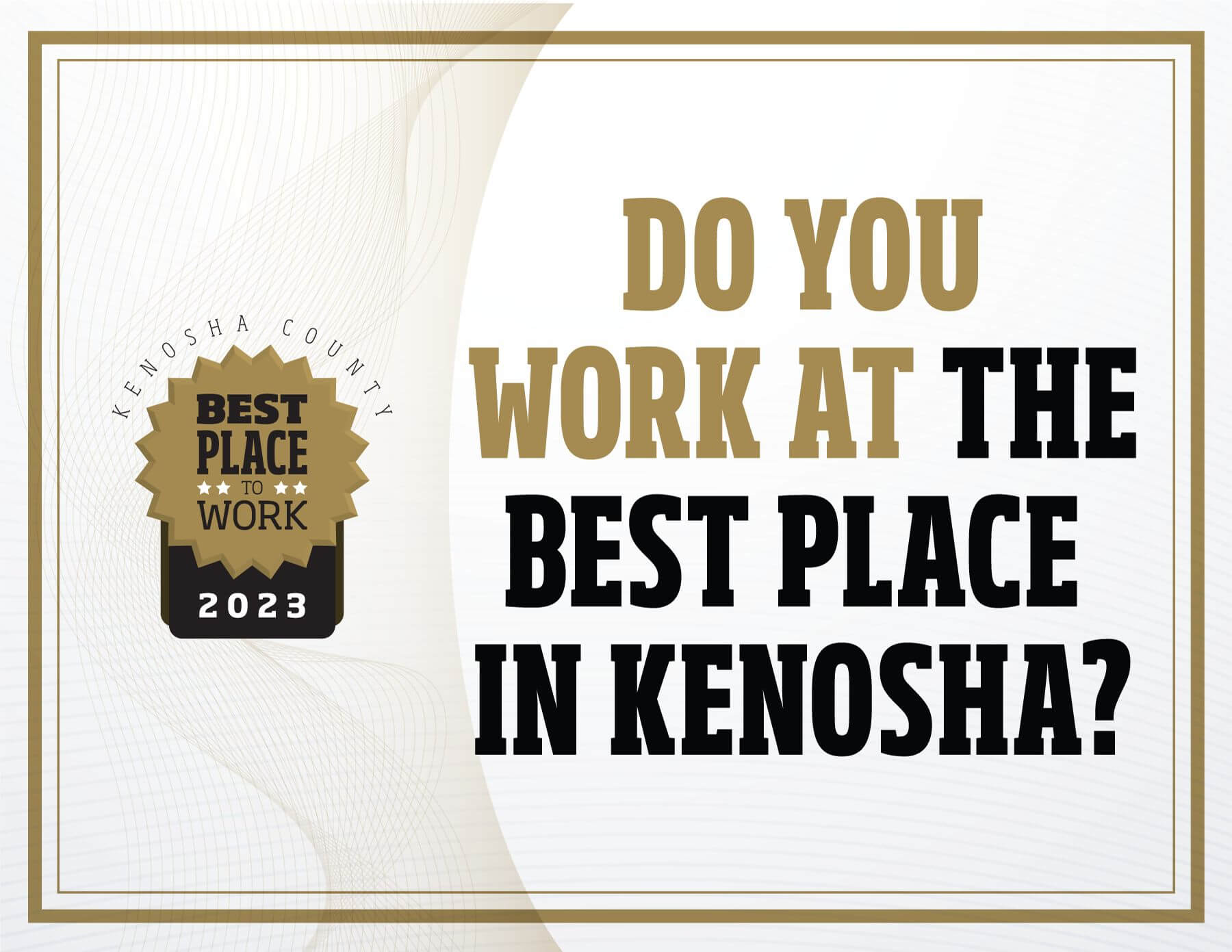 The Kenosha Area Chamber of Commerce is now accepting nominations for the sixteenth annual Kenosha County "Best Place to Work" Award. This award is intended to highlight an outstanding Kenosha County employer, as nominated by its employees. Any Chamber member in good standing with a location in Kenosha County is eligible for the award.
Download the Nomination form or stop by the Chamber to pick one up and tell us about the environment at your place of work. Explain how they have helped you, inspired you, developed a sense of family or community, or aided you or other employees in your time of need.
The employers who have won the Kenosha County Best Place To Work award in the past are Hospice Alliance, Birchwood Foods, Specialized Accounting Services, David Insurance, Fulmer Dentistry, Odd Job Larry, Partners in Design Architects, Aurora Health Care, Camosy Construction, Tecomet, Ocean Spray Cranberries, Hair Unlimited, Cordeck, Landmark Title Corporation, Dental Associates, Johnson Bank and Platinum Systems.
The winner of the Kenosha County Best Place to Work Award will be recognized at the Kenosha Area Chamber of Commerce Annual Meeting on October 18th. The Annual Meeting will also feature the Chairman's Award, scholarship awards, Ambassador of the Year, the approval of the Board of Directors, and a keynote address.
Nominations are due by August 4, 2023!