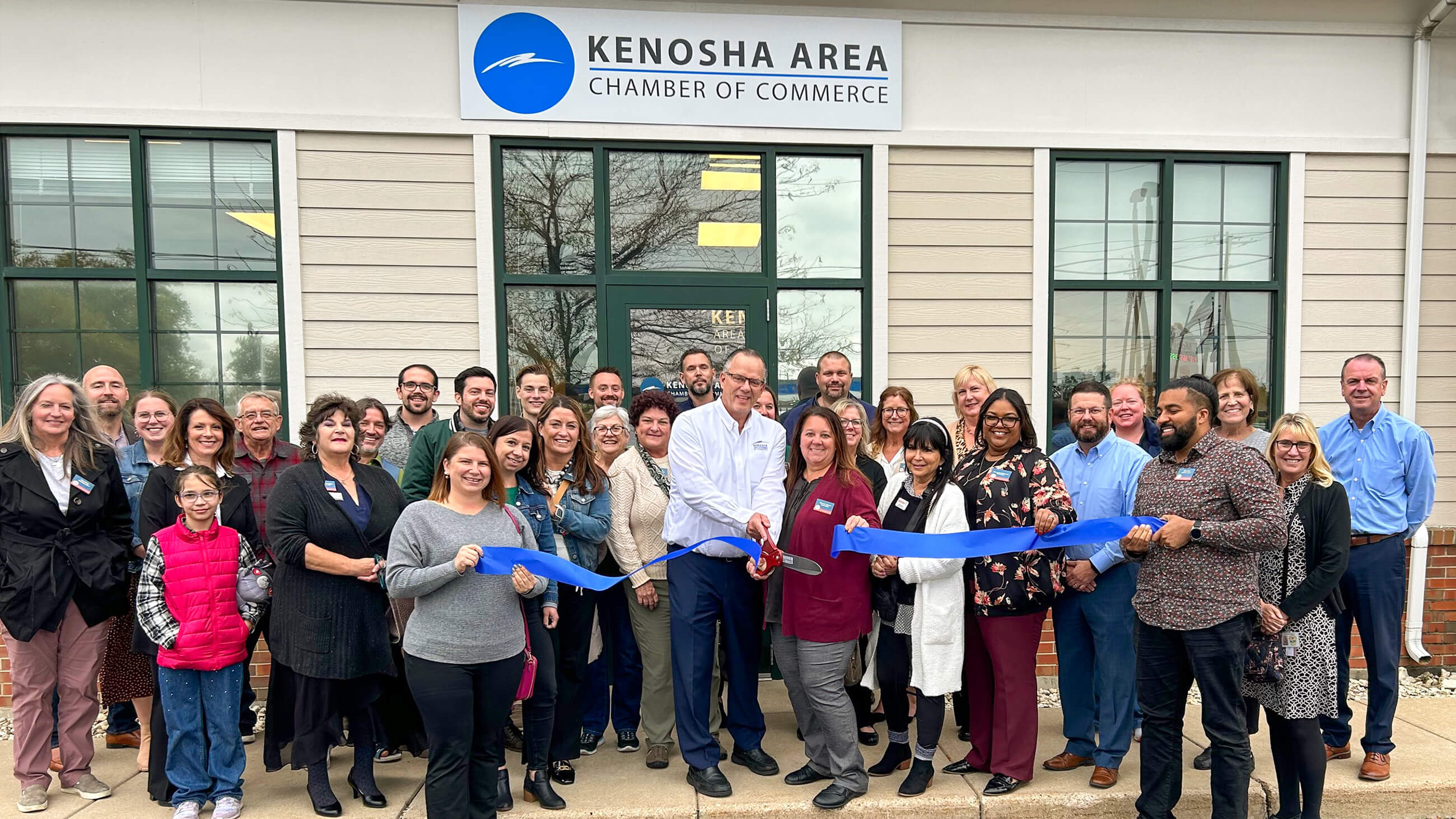 This Ribbon Cutting is different than most of the ribbon cuttings we post since it's OUR ribbon cutting! Yesterday, the Kenosha Area Chamber of Commerce held a Ribbon Cutting Ceremony celebrating the Grand Opening of our new Satellite Office in Paddock Lake!
The Kenosha Area Chamber of Commerce is the Chamber for ALL of Kenosha County, and this new Satellite Office marks our commitment to helping people and business succeed throughout the Kenosha area!
Following the Ribbon Cutting, a Business After 5 was held next door at Community State Bank. Special thanks to our friends at CSB and our sponsors Luisa's Pizza, The Sharing Center, Hartnell Chevrolet, Westosha Floral, and Dousman Transport Co.
Kenosha Area Chamber of Commerce Satellite Office
7419 256th Avenue
Salem, WI 53168
(262) 654-1234
Posted on
October 13, 2023